Natural Healing Services and Products: About Us
Naturopathic Experts Here to Help You!
Herbs Etc is a retail store providing natural health products and services that empower people to take charge of their own health and well-being. We staff experienced naturopathic consultants and therapists who are dedicated to helping customers and clients understand and improve their health; they are qualified to provide nutritional advice and suggest natural health remedies. We are Mount Pleasant's foremost authority since 1998 on natural health and the place to find healing strategies that address all aspects of your health and well-being for you and your whole family.
Natural Health Services & Therapies include several types of Therapeutic Massage, Health and Diet Consultations, Iridology, Colon Hydrotherapy, Voice Analysis, Color Therapy, Biological Terrain Assessment, Live Blood Cell Analysis, Infrared Sauna, Detoxing Foot Soak, Body Vibe Machine, and more.
Natural Health Products available include herbs, vitamins, minerals, supplements, herbal teas, books, essential oils, massage therapy supplies, organic personal care, environmentally safe water containers, ear candles, products for specific blood types, one of the largest selections of homeopathic remedies in the state, healthy snacks, and organic chocolates. We also have DIY supplies, jewelry, tinctures, salt lamps and more! Stop in and check the wide selection of items – we are constantly updating them and bringing in new products.
Check Out This Video to Learn More About Us:
---
Meet Our Staff
Herbs Etc is staffed by experienced consultants and therapists who are dedicated to helping you understand and improve your health, provide nutritional advice and suggest natural remedies.
Naturopaths and Therapists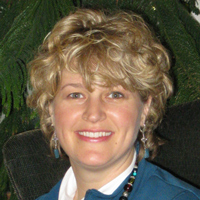 Bessheen Baker, N.D. – Founder and Owner of Herbs Etc, Certified Naturopath, Board Certified Naturopathic Doctor
Bessheen is a naturopath with a passion for creating life-changing programs. Her background in Natural Health goes all the way back to her childhood. Appointments with her focus on nutrition, non-invasive forms of analysis such as Iridology, Sclerology, Muscle Response Testing, and much more. Bessheen is also the founder of the Naturopathic Institute and Naturopathic Community Center. Bessheen Baker, ND – Herbs Etc was founded by Bessheen Baker and her young family in 1995. She continues to be the owner of Herbs etc and keeps a busy schedule of offering services to existing clients while supporting and training other members of the Herbs Etc team. Bessheen teaches several courses for the Naturopathic Institute while serving as its Director of Education. She enjoys working on her own ranch and developing herbal and vegetable gardens there. Her focus remains on the education of the people in order to empower them to good health.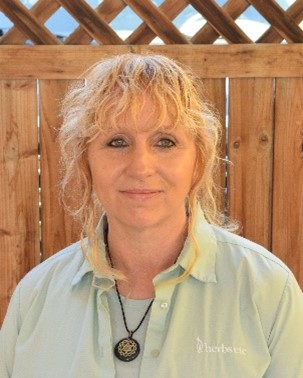 Dawn Davis – Licensed Massage Therapist, Store Associate, Colonic Therapist
Dawn Davis became a massage team member after completing her education at the Naturopathic Institute. When not massaging, she is working in the Herbs Etc store helping customers and clients with their natural health related questions and needs. As an LMT, Dawn offers an array of holistic therapeutic bodywork modalities, customizing the massage session to best fit their needs. She specializes in working with children and clients with special needs. She is also studying to become a Board Certified traditional Naturopathic Doctor at the Naturopathic Institute of Therapies and Education.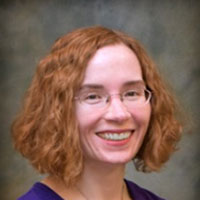 Amy Jo Howard, C.N., C.H., N.D. – Certified Naturopath, Certified Homeopath, Board Certified Naturopathic Doctor
Amy Jo has a Bachelor of Science Degree from Central Michigan University and has graduated from NITE as a Certified Naturopath and Certified Homeopath. Working in the natural health field for over thirteen years, she sees clients on a daily basis and educates them on how to take charge of their health and return to a state of well-being. Amy Jo also teaches several courses at NITE and MidMichigan Community College. With her friendly smile and knowledgeable skills, she will help you find balance with your individual health concerns.Amy Jo Howard is a Board Certified Naturopathic Doctor, Certified Naturopath, and Certified Homeopath. Before pursuing her love for natural health, Amy Jo graduated from Central Michigan University with a Bachelor's Degree in English and Psychology. She has been seeing clients in both a consultation and bodywork therapy format as well as teaching in the field of Naturopathy for twenty years. By engaging with people on a personal level and helping them discover new and simple ways to improve their health, Dr. Howard inspires her clients to find answers and gain success in their efforts toward ultimate wellness. She truly enjoys creating unique and personalized health programs for her clients in addition to teaching them the many different ways that the body communicates with us regarding its state of balance. Dr. Howard is currently accepting new clients, and you can make an appointment by calling (989) 773-3636.
Store Associates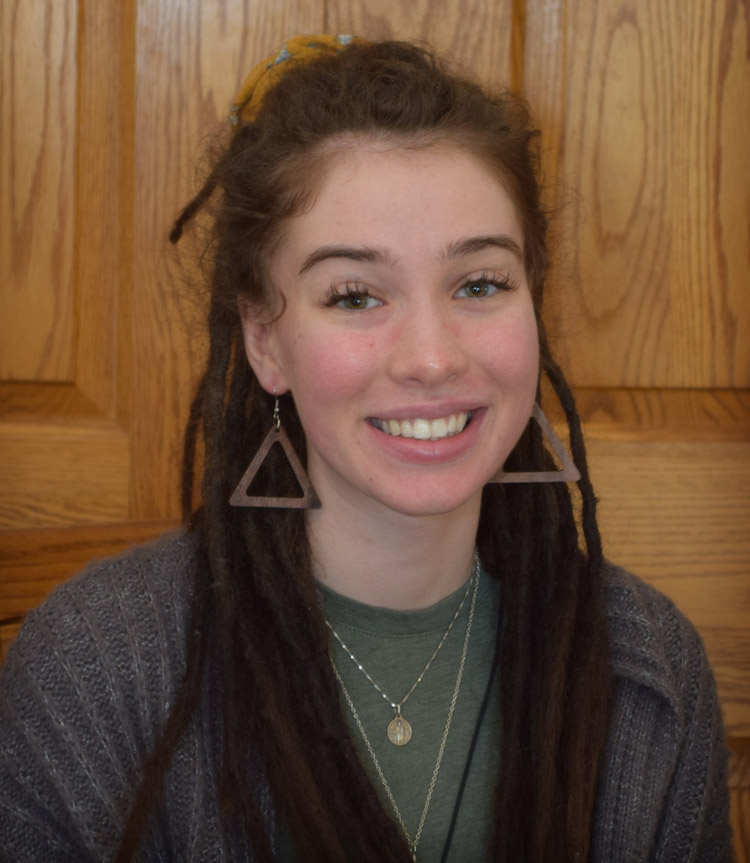 Chloe Babinski – Store Associate
Chloe Babinski recently moved to the central Michigan area to continue her training at the Naturopathic Institute. She has medical training as a CNA and is on her path at the Institute to earn her title as Board Certified Naturopathic Doctor. She joined Herbs Etc in March, 2022, and comes to the business with skills sets and experience in customer care. She is eager to assistant customers and clients, and work together on educating and leading people towards good health.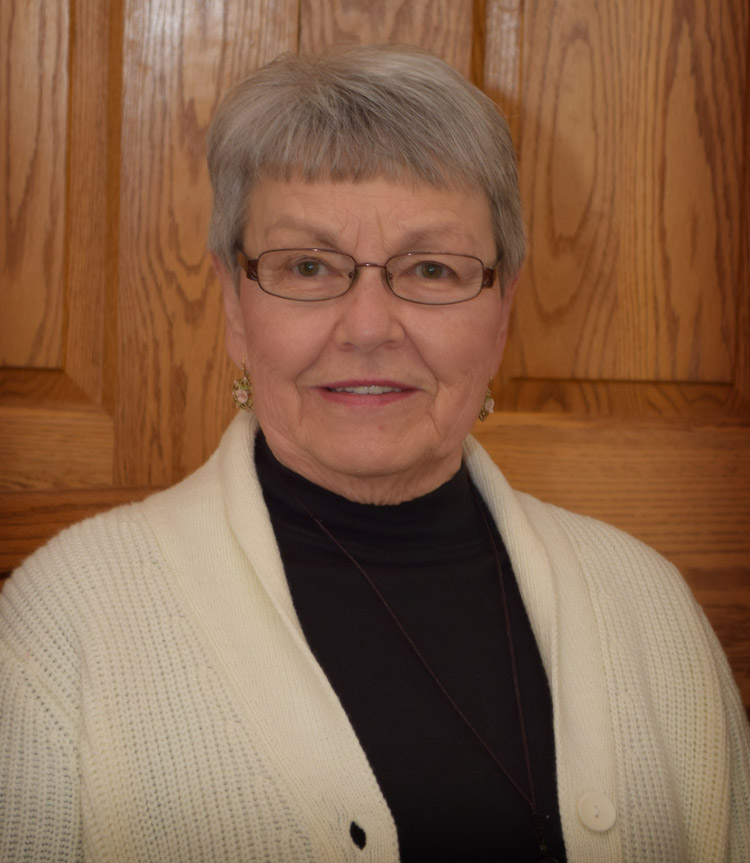 Sue Bensinger – Store Associate/Team Leader
Sue Bensinger has been practicing natural health and therapies for many years in her quest to heal her own self. Sue is local to central Michigan, and has held many positions in administration, accounting and even a butcher shop/meat counter. She joined the Herbs Etc team in March, 2022, after retirement. While she isn't quite ready to retire, retire, she is still looking for opportunities to follow her passion of natural health and working with like-minded people.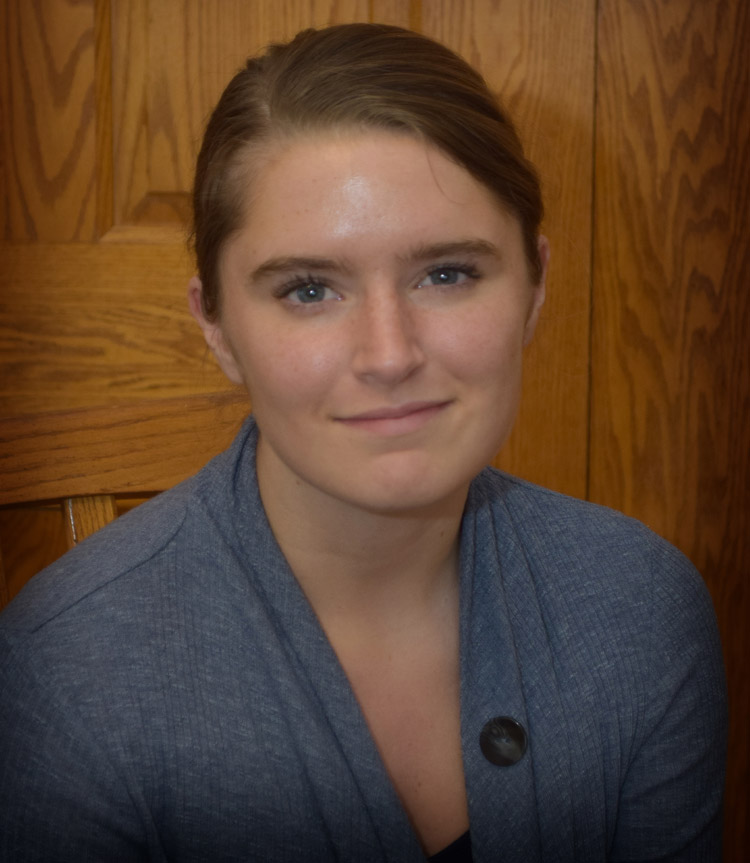 Mary Flanders – Inventory Specialist
Mary Flanders has been working in customer service areas for over six years. She is currently working more behind the scenes in inventory and administrative work, but you will occasionally see her behind the counter helping customers and clients as well. Mary has had a long-time interest in natural health and hopes to further her knowledge and skills sets by working at Herbs Etc. Mary joined the team in March, 2022. She is looking forward to taking some classes at the Naturopathic Institute, which will broaden her knowledge and skills to help with customers and clients at Herbs Etc.